Mini-symposium
Digital Intimacy: Young Women and Social Transformation in Asia
How do young women understand and experience intimacy in the age of social media? Are their experiences qualitatively different after the millennial turn and the rapid expansion of digital technologies? What impact do these digital experiences and understanding of intimacy have on how millennial subjects experience, understand, and negotiate social relations in globalizing Asia?
This mini-symposia series is a part of the multi-sited ongoing research project,
Digital Intimacy: Young Women and Social Transformation in Asia,
which looks at college-going women in Bangalore, Singapore, Hong Kong and Guangzhou to understand how their lives in these aspiring "smart" cities are being shaped by the phenomenal growth of digital technology use in Asia in the past ten years. It aims to throw new light on emerging practices of digital intimacy, with specific reference to how young, college-going women cultivate digital personae of their selves, and how such personae forge new ways of negotiating and navigating the realms of (a) courtship/marriage, (b) kinship/family and (c) tertiary education.
This project is supported by the General Research Fund (Project No.: 13600720), Research Grants Council Hong Kong.
Organised by the Centre for Cultural Research and Development, Lingnan University, Hong Kong, and the Centre for Inter-Asian Research, Ahmedabad University, India.
︎︎︎Back to top
---
06 | Sara Liao
and
Ruepert Jiel Dionisio Cao
Date:
22 June 2022 (Wed)

Time:
6:00 p.m. IST India / 8:30 p.m. GMT+8 Hong Kong
Contentious Politics: Digital Media and Transnational Feminist Activism

Contemporary Chinese feminist activism has involved substantive use of digital technologies and social media for racial and gender justice. This talk focuses on feminist activism, digital media, and contentious politics by critically engaging with how Chinese feminists' use of digital media for civic engagement and political participation to advance their agendas in the transnational public arena. Liao particularly pays attention to the practices and experiences of Chinese feminists both in mainland China and in the US by investigating cases of cross-national organization, mobilization, and activism fighting against racial injustice and misogyny. In those cases, Chinese feminist networks are largely based on social media platforms such as Weibo and WeChat—the two such platforms most used by Chinese nationals—both in China and abroad. Their networks have also quickly expanded to include English-language sites such as Twitter, Instagram, and, increasingly, the multi-lingual live discussion app Clubhouse. In these contexts, Liao explores how these feminists use digital media to influence transnational and local politics and advance feminist causes and racial justice.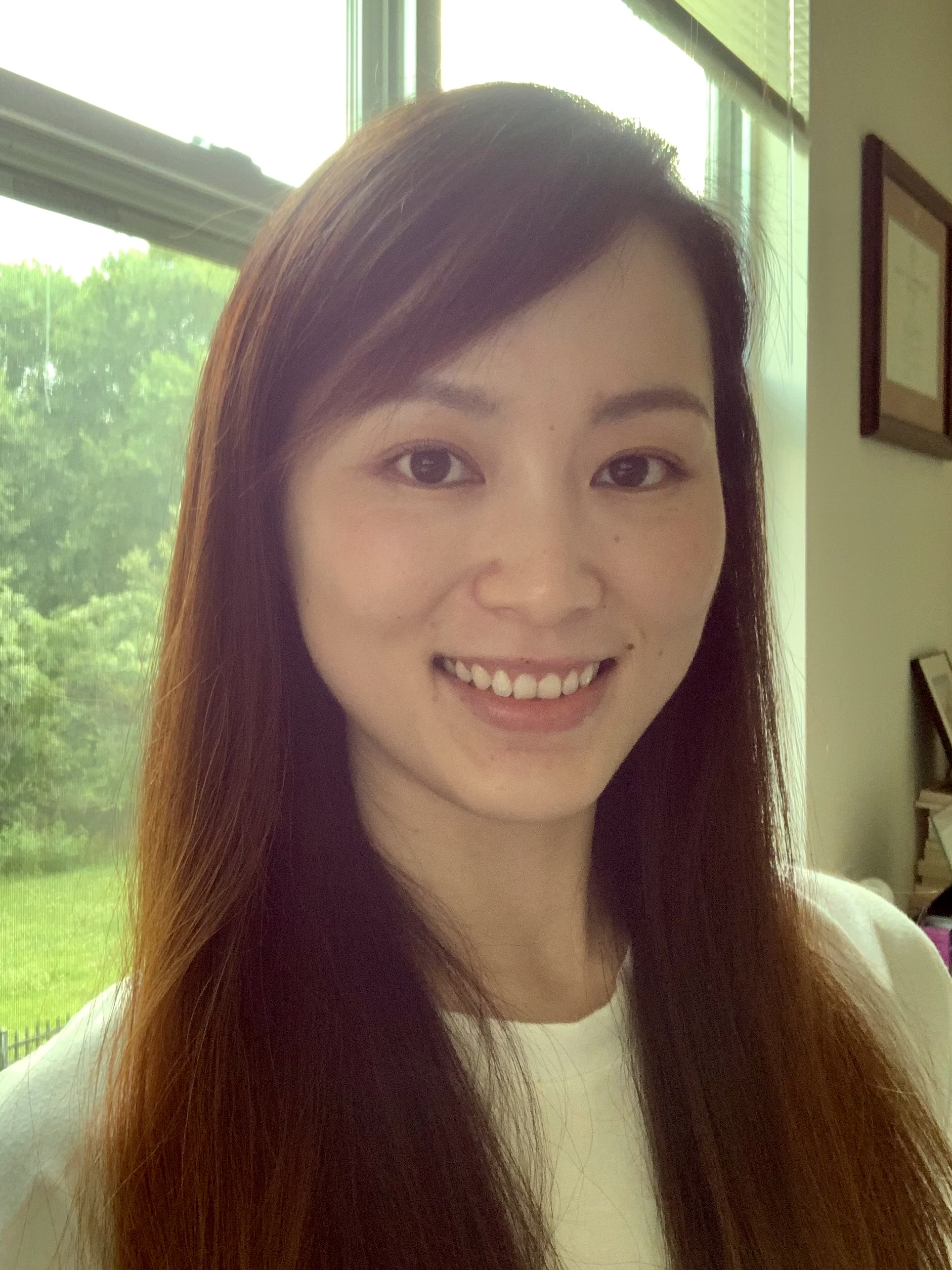 Sara Liao
is a media scholar and feminist. She works as an assistant professor of Media Studies in the Bellisario College of Communications, and is an affiliated faculty of WGSS and Asian Studies. Her research interests intersect digital labor, feminist studies, globalization, and East Asian popular culture. Her book
Fashioning China
(Pluto, 2020) investigates gendered digital labor in China's maker culture and fashion industry, highlighting how social media commerce has transformed creative industries, and produced new forms of creativity, identity, and precarity in work and life. She has published in renowned academic journals such as
Journal of Communication
,
Signs: Journal of women in Culture and Society
,
Communication
,
Culture & Critique
, and
Convergence
. She currently works on researching and writing about the tangled relationship between digital culture of misogyny and popular nationalism in China.

Pink and Yellow Ribbons : Iconographies of Resistance and the Construction of Sexual and Gender Identity in Dating Apps
Cao discusses how women and gay men use iconographies of resistance in how they construct their sexual identities on dating apps. Recently, political ideologies and partisan politics have become embedded in how people construct their identities in search of romance, intimacy, and sex. This is especially pronounced among the members of the political opposition. In the Philippines, it is the pink ribbon, the campaign emblem of Vice President Leni Robredo, the opposition figurehead against President Rodrigo Duterte's macho public image and against the former Senator Ferdinand Marcos, Jr., the son and namesake of the late dictator Marcos Sr. In Hong Kong, the yellow ribbon became the symbol of the political opposition that represent pro-democracy, and to some extent, anti-Mainland Chinese sentiments. This talk will discuss how dating app users incorporate their political stance in the construction of sexual identities among women and gay men with Manila and Hong Kong as case studies. It will compare the experiences and rationale of women and gay men in Manila and Hong Kong behind their inclusion of their politics in their construction of gender and sexual identity. Traditionally situated within the public sphere, the political discourse is increasingly becoming invasive and has manifested within the traditionally private realms of sexual, romantic, and intimate desires. Not only has the personal become political, but the political has become personal as well. This talk aims to shed light on the construction of political resistance in the realm of the intimate desires and what it means to the discourse of media, identity, and politics.
Ruepert Jiel Dionisio Cao
is a Filipino Ph. D. Candidate at the School of Communication, Hong Kong Baptist University, and a recipient of the Hong Kong Ph. D. Fellowship Scheme. His current research investigates how digital media enables and constrains the production and consumption of sexually explicit media in Asia. His published works are some of the first systematic studies on sexually explicit media production and consumption among gay men in the Philippines. Before coming to Hong Kong, Cao initially worked as a lecturer and researcher in Manila, working on digital media and expressions of dissent, as well as media literacy in depressed areas.
---
05 | Hua Su
and
Nimmi Rangaswamy
Date:
12 May 2022 (Thu)
Time:
6:00 p.m. IST India / 8:30 p.m. GMT+8 Hong Kong
Hua Su will share her recent research on the online dating experiences of young women in urban China. Her talk will focus on the contradictions and dilemmas these women face while negotiating the increasing instrumentalism and materialism in Chinese romantic relationship and seeking "pure love" and egalitarian gender relations. Through the talk, Hua Su hopes to discuss the importance of examining the cultural meanings of ambiguity in online dating and the intersectionality of gender, class and sexuality in China's contemporary dating culture.
Hua "Sue" Su
is a lecturer at the School of Journalism and Communication in Beijing Language and Culture University. She received a MA in linguistics at Sichuan International Studies University and a PhD in Communication Studies at the University of Iowa. Her research interests revolve around the intersection of media technology, social interaction, interpersonal relationship, and social change. Her work has been published in both English and Chinese academic journals such as
Media, Culture & Society
,
Interactions: Studies in Communication and Culture
,
and
Modern Communication
(现代传播).
Nimmi Rangaswamy
is a Professor at the Kohli Centre on Intelligent Systems, Indian Institute of Information Technology, IIIT, Hyderabad. She brings an anthropological lens in understanding the impacts of AI research and praxis. She is also an Adjunct Professor at the Indian institute of Technology, IIT, Hyderabad where she teaches courses at the intersections of society and technology. Previously, her job at Microsoft Research was a combination of theoretical analysis and ethnographic field research to understand technology use in developing countries. These are studies of patterns of technology adoption in various social contexts and spaces in India, ranging from middle-class consumption of domestic media, the business models of cyber cafés and the use of mobile internet and Facebook among urban slum youth.
---

04 | Nisha Susan
and
Li Sipan
Date:
14 Apr 2022 (Thu)
Time:
6:00 p.m. IST India / 8:30 p.m. GMT+8 Hong Kong
"The mainstreaming of feminist users on social media has increased awareness of more people, cultivated new activists, expanded the constituency and community network for online and offline mobilization, and also has created a supportive network for online and offline mobilization, and also has created a supportive climate for policy advocacy. However, its political and commercial roots has undermined the critical and emancipative potential of feminism, limiting the feminist agenda to the living world of urban middle-class people. Facing this uncertainty between activism and consumerism, how do we address the theoretical and practical problems of digital feminist activism online?"
Li Jun
(a.k.a. Li Sipan) is Associate Professor at the Cheung Kong School of Journalism and Communication, Shantou University. Before entering the academic world, she was already a well-known feminist activist and journalist nationwide. In 2004, she established a feminist organization Women Awakening Network in Guangzhou that focuses on gender equality in journalism and communication. She has long cooperated with lawyers and organizations to report cases of sexual assault in the workplace and education. During the first anti-domestic violence legislation in China, she was responsible for the communication in the joint advocacy program on legislation by women's civil society organizations, and successfully mobilized public participation and media coverage in this legislation program. Her research focuses on the generational difference of the Chinese feminist activism, media and gender and digital activism.
"From 2000 to 2020, what are the ways in which Indian women formed friendships on the internet? This is a period when friendships thrived on the day's scandal, the screenshot du jour, the decoding of the subtweet. You wanted to see and be seen online. Affection, in-jokes, gossip. All familiar material. Except that all you had in common (seemingly) was that you were on Twitter. With the rise of the corporate internet particularly after 2010, how did these friendships change? What happens when the niche interest your friendship is based on, is the internet itself?"

Nisha Susan
is a writer and editor. She grew up in India, Nigeria and Oman and lives in Bangalore. She is the co-founder of two award-winning media companies, The Ladies Finger and Grist Media. She currently writes
Cheap Thrills
, a column on millennials, time and obsessions for Mint Lounge. She was formerly Features Editor, Tehelka magazine and also commissioning editor for Yahoo! Originals, a longform destination for Yahoo! India. Her non-fiction is focused on culture, gender and politics. Her fiction has been published by n+1, Caravan, Penguin, Zubaan and others and often explores the intimacy and strangeness that the internet has brought to India.
The Women Who Forgot to Invent Facebook & Other Stories
(Westland, 2020) is her first collection of short fiction. In 2021, she wrote
Seventeen Years and a Pandemic: What Watching Grey's Anatomy Taught Me
, a very short book for Kindle. She is the translator of KR Meera's
Malayalam novella Qabar
, (Westland, 2022). She is a consulting editor at The Third Eye, a feminist platform run by Nirantar, Delhi.

03 | Carman K. M. Fung
and
Smita V

Date:
10 Mar 2022 (Thu)
Time:
6:00 p.m. IST India / 8:30 p.m. GMT+8 Hong Kong
"In the current world, our bodies and lives exist in both online and offline spaces, and somewhere in between and beyond. What do we understand by digital intimacy in this context? Can one by sure that what is intimacy is also private? Does intimacy only mean romantic or sexual intimacy, or is it much more in the online? When everyone doesn't have free and meaningful access to digital spaces, and with a digital gender gap which is higher in Larger World countries, how does digital intimacy play out for people of diverse identities?"
Smita V
works at the intersection of gender, sexuality, and technology with a focus on digital rights, holistic digital security, feminist internet, and digital storytelling. A Project Coordinator, Women's Rights Programme at the Association for Progressive Communications, they are based in New Delhi, India. Smita holds a Masters degree in Media and Cultural Studies from the Tata Institute of Social Sciences, Mumbai. Her current curiosities are around the intersections of queerness-caste-race, facial recognition and AI, feminist infrastructures, and knowledge bridges. They can generally be found wandering the cyberspace, or hunting for good coffee.
"Lesbian dating apps (such as LESDO and Butterfly) are emerging as crucial sexual landscape in China and Hong Kong. Previous scholarship have analysed new formations of cyber communities and intimate encounters on these platforms, but less attention was given to the use of identity sub-labels, and more importantly, to the ways in which dating apps contribute to ongoing lesbian feminist debates on identity sub-labels. How do users privately feel about this system? What self-presentation strategies do they employ and what are the boarder impactions about constructing sexual identity in the age of digital dating?"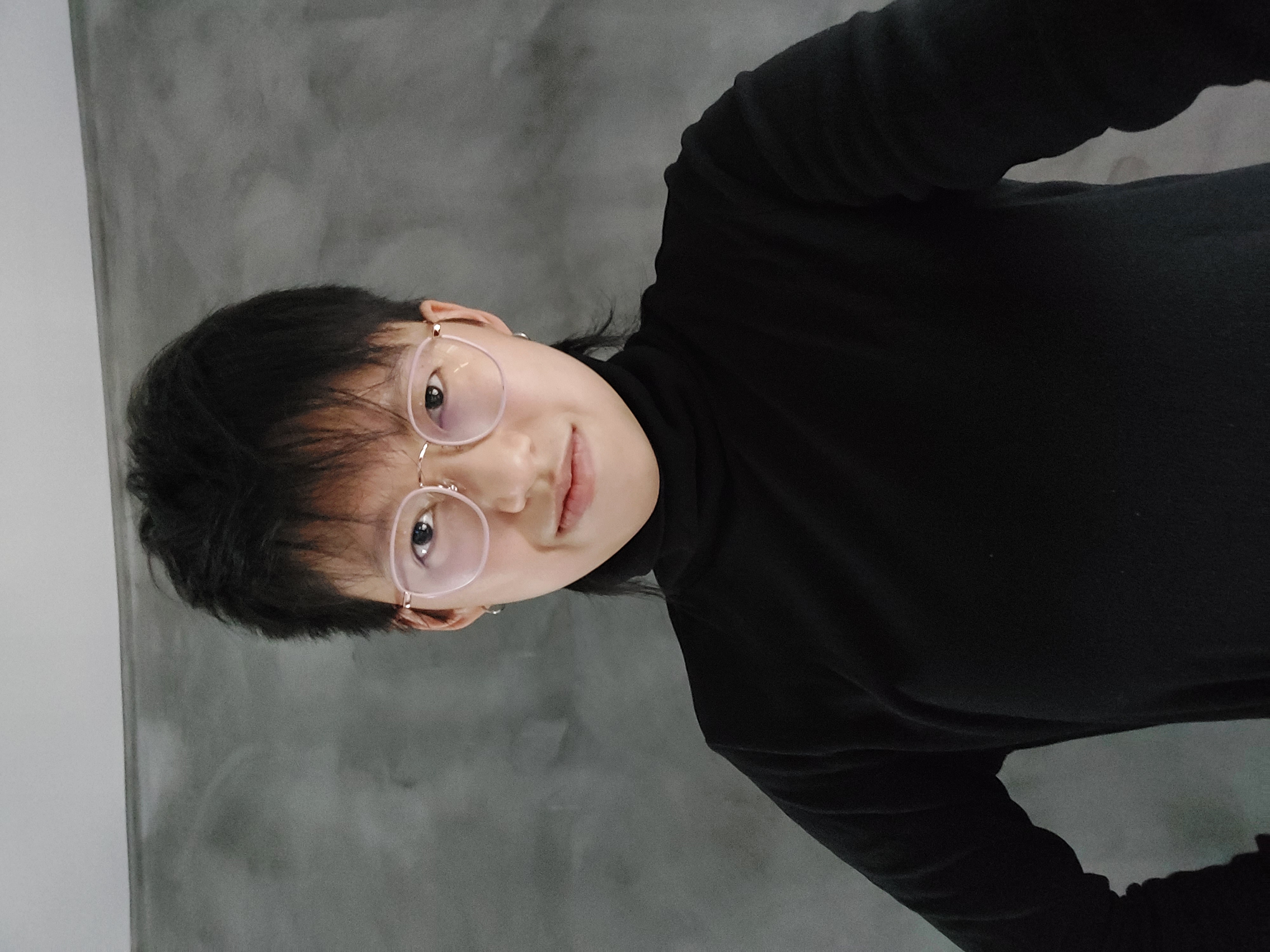 Dr.
Carman K. M. Fung
(she/her/they/them) researches on lesbian self-identities in contemporary China, Hong Kong, and Taiwan. Her work explores the ways in which same-sex attracted women in the regions draw on feminist theories and transnational media to conceptualise their own sexual identities and gender expressions. Carman received her PhD from the University of Melbourne and her MPhil from the University of Cambridge. Her work appears on
The Journal of Lesbian Studies
.
---

02 |
Lik Sam Chan and Dhiren Borisa
Date:
9 Feb 2022 (Wed)
Time:
6:00 p.m. IST India / 8:30 p.m. GMT+8 Hong Kong
How do dating apps empower young women in urban China? How is online misogyny amplified in online dating? Where there is resistance, dominance looks for opportunities. Taking a technofeminist perspective, I examine the mutual constitution of gender and technology.

Dr. Lik Sam Chan
is an assistant professor in the School of Journalism and Communication at the Chinese University of Hong Kong. His research addresses the intricate relationship between digital media, gender and sexuality, and culture.
https://liksamchan.com/
In the context where spaces are neither exclusively online or offline — how does technology mediate our 'many' queer desires? What is the play of our caste and class anxieties in our maps of Grindr? In terms of spaces that are produced and geographies of time — when do desires of certain kinds seem feasible, and for whom? If the city is already sexual, who gets to be sexy in the city?
Dr. Dhiren Borisa
is a Dalit queer activist, poet and a urban sexual geographer and is currently employed at Jindal Global Law school as an Assistant Professor. He is also an honorary visiting fellow at School of Geography, Geology and Environment at University of Leicester, UK. Dhiren attained his PhD from Jawaharlal Nehru University, New Delhi on Queer Cartographies of Desires in Delhi. His research engages with sexual mappings and makings of cities from an intersectional and decolonial lens both among queer spaces in India and in diasporic queer worldings.
---
01 | Paromita Vohra and Sonia Wong Date:
13 Jan 2022 (Thu)
Moderator:
Tejaswini Niranjana, Ahmedabad University
Ms. Paromita Vohra
is a filmmaker and whose work explores feminism, love and desire, urban life and popular culture. Her work has been broadcast and is taught internationally and exhibited at the National Gallery of Modern Art, the Tate Modern and The Wellcome Trust. She is the Founder and Creative Director of AGENTS OF ISHQ India's best-loved website about sex, love and desire. AOI's exuberant and playful videos on everything from consent to masturbation to mental sexual health, beautiful art and compelling personal narratives of intimate life, have created a new Indian language for talking about desire and sex, in a pleasure positive and intersectional way, drawing on popular culture and the power of art to counter narratives of sexual violence and danger. Her documentaries include the landmark films
UNLIMITED GIRLS
,
Q2P
,
MORALITY TV AUR LOVING JEHAD: EK MANOHAR KAHANI
and
PARTNERS IN CRIME
,
WHERE'S SANDRA?
,
COSMOPOLIS: TWO TALES OF A CITY
, among others. She is the writer of the film
Khamosh Pani
(Silent Waters), the comic Priya's
Mirror
the play
Ishqiya
,
Dharavi Ishtyle
as well as several documentaries, essays and short fiction. She writes a weekly column,
PARONORMAL ACTIVITY
, in Sunday Midday and previously wrote the column
How To Find Indian Love
in the Mumbai Mirror. She has also created two installation pieces –
So Near Yet So Far (NGMA)
on telephones and desire, and
A Love Latika
(Goethe Institut) 'an electronic forest of erotic poetry'.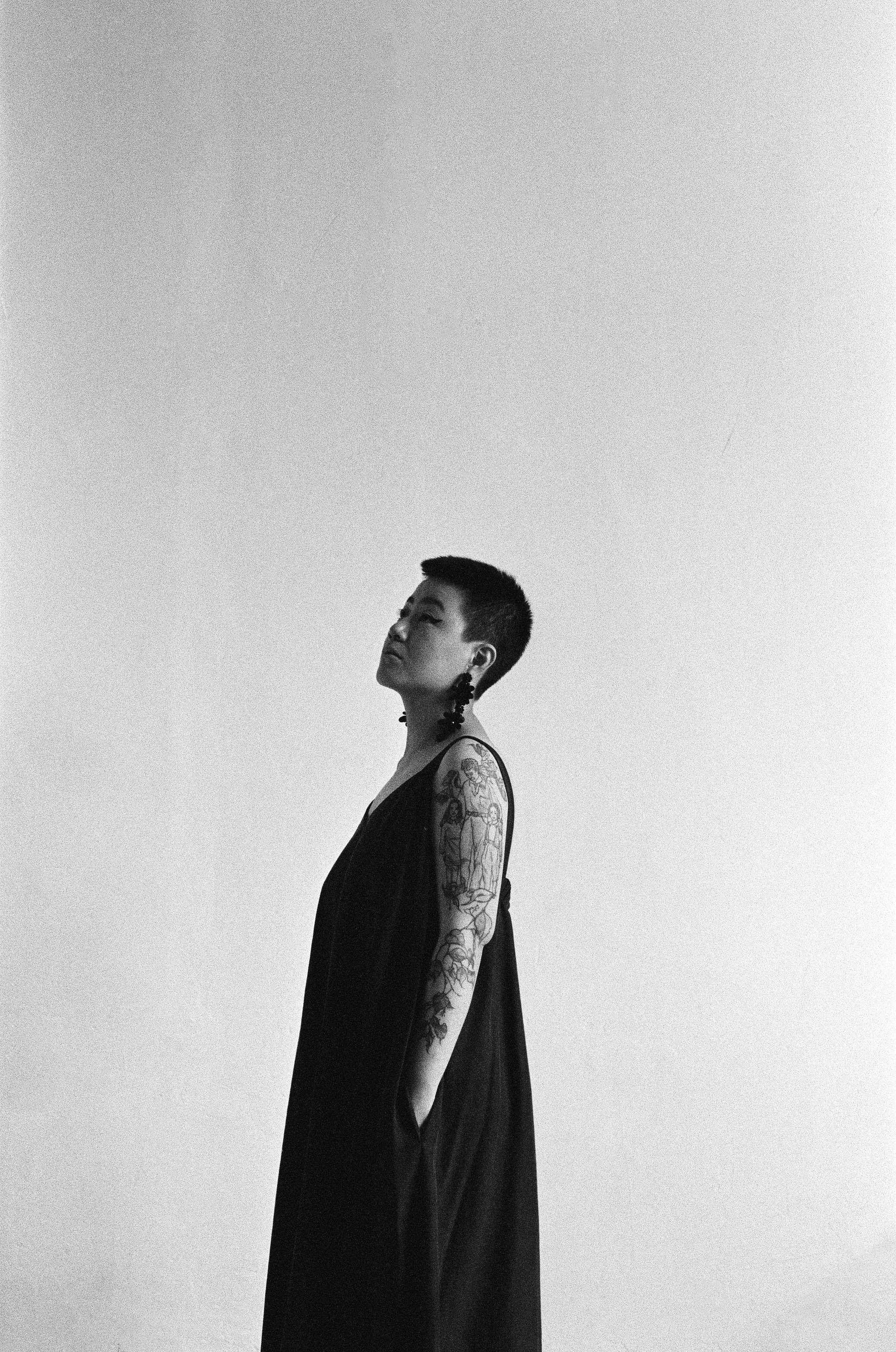 Based in Hong Kong,
Dr. Sonia Wong
now teaches gender and culture-related subjects at the Gender Studies Programme of the Chinese University of Hong Kong. Her research interests include lesbian identity, female sexuality, film, and new media. She is the founder of
Reel Women Hong Kong
, the first and only independent film festival in Hong Kong devoted to the promotion of female-created films and artworks, as well as gender equality and awareness, in society. In 2018, she co-founded the Women's Festival with Chantal Wong from Eaton HK and Vera Lui from Sally Coco. Apart from being a community organiser and advocate, she is also a writer and visual artist.
---
Date
Every month
---
Time
6:00 p.m. IST India
8:30 p.m. GMT+8 Hong Kong, Singapore, China
---
Venue
Join online via Zoom
---
Language
English
---
Share
︎
︎
︎