Mini-symposium
Digital Intimacy: Young Women and Social Transformation in Asia
How do young women understand and experience intimacy in the age of social media? Are their experiences qualitatively different after the millennial turn and the rapid expansion of digital technologies? What impact do these digital experiences and understanding of intimacy have on how millennial subjects experience, understand, and negotiate social relations in globalizing Asia?
This mini-symposia series is a part of the multi-sited ongoing research project,
Digital Intimacy: Young Women and Social Transformation in Asia,
which looks at college-going women in Bangalore, Singapore, Hong Kong and Guangzhou to understand how their lives in these aspiring "smart" cities are being shaped by the phenomenal growth of digital technology use in Asia in the past ten years. It aims to throw new light on emerging practices of digital intimacy, with specific reference to how young, college-going women cultivate digital personae of their selves, and how such personae forge new ways of negotiating and navigating the realms of (a) courtship/marriage, (b) kinship/family and (c) tertiary education.
This project is supported by the General Research Fund (Project No.: 13600720), Research Grants Council Hong Kong.
Organised by the Centre for Cultural Research and Development, Lingnan University, Hong Kong, and the Centre for Inter-Asian Research, Ahmedabad University, India.
︎︎︎Back to top
---
02 |
Lik Sam Chan and Dhiren Borisa
Date:
9 Feb 2022 (Wed)
Time:
6:00 p.m. IST India / 8:30 p.m. GMT+8 Hong Kong
Dr. Lik Sam Chan
is an assistant professor in the School of Journalism and Communication at the Chinese University of Hong Kong. His research addresses the intricate relationship between digital media, gender and sexuality, and culture.
https://liksamchan.com/
Dr. Dhiren Borisa
is a Dalit queer activist, poet and a urban sexual geographer and is currently employed at Jindal Global Law school as an Assistant Professor. He is also an honorary visiting fellow at School of Geography, Geology and Environment at University of Leicester, UK. Dhiren attained his PhD from Jawaharlal Nehru University, New Delhi on Queer Cartographies of Desires in Delhi. His research engages with sexual mappings and makings of cities from an intersectional and decolonial lens both among queer spaces in India and in diasporic queer worldings.
01 | Paromita Vohra and Sonia Wong Date:
13 Jan 2022 (Thu)
Moderator:
Tejaswini Niranjana, Ahmedabad University
Ms. Paromita Vohra
is a filmmaker and whose work explores feminism, love and desire, urban life and popular culture. Her work has been broadcast and is taught internationally and exhibited at the National Gallery of Modern Art, the Tate Modern and The Wellcome Trust. She is the Founder and Creative Director of AGENTS OF ISHQ India's best-loved website about sex, love and desire. AOI's exuberant and playful videos on everything from consent to masturbation to mental sexual health, beautiful art and compelling personal narratives of intimate life, have created a new Indian language for talking about desire and sex, in a pleasure positive and intersectional way, drawing on popular culture and the power of art to counter narratives of sexual violence and danger. Her documentaries include the landmark films
UNLIMITED GIRLS
,
Q2P
,
MORALITY TV AUR LOVING JEHAD: EK MANOHAR KAHANI
and
PARTNERS IN CRIME
,
WHERE'S SANDRA?
,
COSMOPOLIS: TWO TALES OF A CITY
, among others. She is the writer of the film
Khamosh Pani
(Silent Waters), the comic Priya's
Mirror
the play
Ishqiya
,
Dharavi Ishtyle
as well as several documentaries, essays and short fiction. She writes a weekly column,
PARONORMAL ACTIVITY
, in Sunday Midday and previously wrote the column
How To Find Indian Love
in the Mumbai Mirror. She has also created two installation pieces –
So Near Yet So Far (NGMA)
on telephones and desire, and
A Love Latika
(Goethe Institut) 'an electronic forest of erotic poetry'.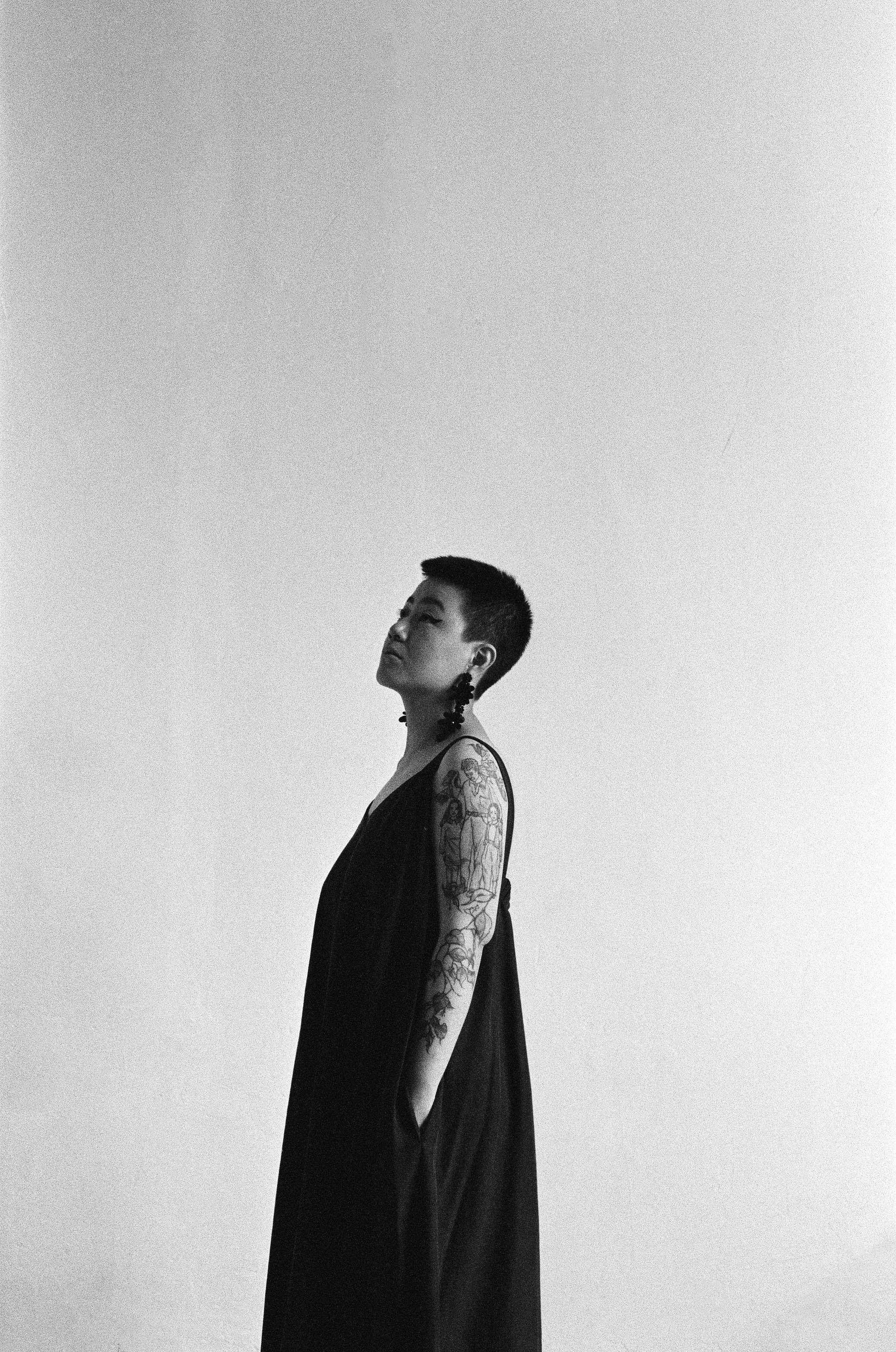 Based in Hong Kong,
Dr. Sonia Wong
now teaches gender and culture-related subjects at the Gender Studies Programme of the Chinese University of Hong Kong. Her research interests include lesbian identity, female sexuality, film, and new media. She is the founder of
Reel Women Hong Kong
, the first and only independent film festival in Hong Kong devoted to the promotion of female-created films and artworks, as well as gender equality and awareness, in society. In 2018, she co-founded the Women's Festival with Chantal Wong from Eaton HK and Vera Lui from Sally Coco. Apart from being a community organiser and advocate, she is also a writer and visual artist.
---
Date
Every month
---
Time
6:00 p.m. IST India
8:30 p.m. GMT+8 Hong Kong, Singapore, China
---
Venue
Join online via Zoom
---
Language
English
---
Share
︎
︎
︎