Mini-symposium
8th online mini-symposium CAAC2021 |
Can Hong Kong Be Home?
Sub-Saharan Africans' Experiences of Belonging/Not Belonging
This symposium, from anthropology professors and students at the Chinese University of Hong Kong, explores African migrants' experience of Hong Kong, and asks, "Can Hong Kong be a home for Africans?" Fekadu Malede looks at African migrant restaurant owners in Hong Kong, and examines their livelihoods and senses of home between their birth homeland and where they live their lives now. Phillip Thebe analyzes African students obtaining their PhDs in Hong Kong, finding few opportunities for employment but nonetheless aspiring to make Hong Kong home. Gordon Mathews discusses an apparent shift in how young Hongkongers conceive of their city as home in their relation to African asylum seekers. All in all, in an increasingly globalized world, all the world can potentially be home; but as the affluent parts of the globe increasingly wall themselves off from the less affluent parts, home may be hard to find. These three papers analyzing Africans in China illustrate this fact in different ways.
This event is hosted by the
Chinese in Africa / Africans in China Research Network
Conference Organising Committee in collaboration with the Centre for Cultural Research and Development at the Department of Cultural Studies, Lingnan University, Hong Kong; and the
Institute for Emerging Markets Studies at HKUST
.
Speakers

Fekadu Malede
Phillip Thebe
Gordon Mathews
Moderator

Roberto Castillo, Department of Cultural Studies, Lingnan University
Supported by
HKUST Institute for Emerging Market Studies
Fekadu Malede
Foreign Catering Firm-Owners and "Home": Reflections on African Catering Services in Hong Kong
Hong Kong has attracted Africans as permanent residents, asylum seekers or traders who use the city as a conduit in their travel between China and Africa. While the lives and livelihoods of asylum seekers and traders have attracted scholarly attention, small business owners, and particularly catering firm owners, have been less focused upon. In this paper, I investigate the livelihoods, lives, and senses of home of African catering firm owners in Hong Kong. I explore questions such as, what kinds of assets do they have access to and control over, including financial, human, social, and physical capitals? What kinds of structures and processes (policies, laws, institutions) influence their lives and livelihoods? What sorts of vulnerability contexts (trends, shocks, and seasonality) do they face? What strategies do they implement to cope with these vulnerabilities? On the basis of these strategies, are they able to feel that Hong Kong is their home, or does it remain a place of foreignness for them? I investigate these questions through in-depth interviews and long-term and frequent contact with African catering firm owner in Hong Kong, and thereby put in perspective the larger question of whether, practically and emotionally for these African restaurant owners, Hong Kong can indeed serve as home.
Fekadu Malede
is a PhD student in anthropology from Ethiopia at the Chinese University of Hong Kong, and is researching low-end globalization among Ethiopian traders in China, Dubai, and Turkey. He holds a Hong Kong PhD Fellowship.
Phillip Thebe
Homing Aspirations of African Students in Hong Kong

Hong Kong has an academic system quite different from that of mainland China, and has only recently begun to accept promising Ph.D students from sub-Saharan Africa and other developing regions around the world. What remains unclear, however, is what these students will do after they are educated in Hong Kong. In this paper, I seek to unravel the homing aspirations of African PhD students in Hong Kong. Do they want to establish a 'home' in Hong Kong after graduation? Is this legally possible for them? Is this economically possible? Is this culturally possible? What factors are involved in shaping whether or not Hong Kong can seem home for them? This ethnography, written by an African student, uses his own experience and the experience of several other African Ph.D students in Hong Kong to explore their experiences in Hong Kong in terms of their education, everyday life in the city, and their hopes, dreams and fears for the future.
Phillip Thebe
is a PhD student in anthropology from Zimbabwe at the Chinese University of Hong Kong, and is researching the aspirations of Africans in Hong Kong and mainland China. He holds a Hong Kong PhD Fellowship.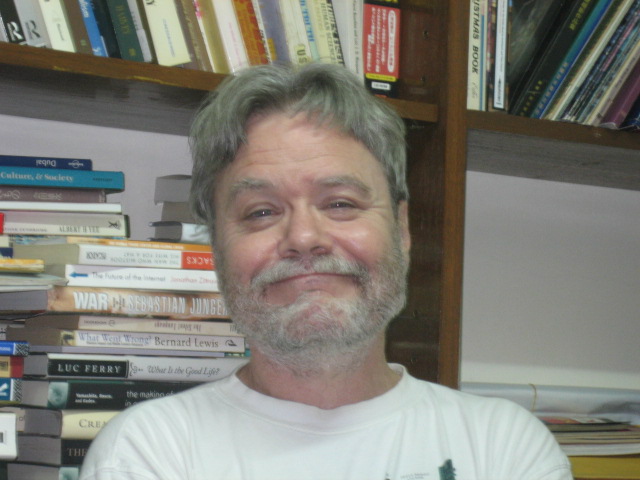 Gordon Mathews
Can Hong Kong be home for sub-Saharan African asylum seekers?

This paper, based on a weekly class that I have taught for the past 15 years, explores whether African asylum seekers can ever consider Hong Kong as "home." Sub-Saharan Africans in general in Hong Kong have long reported incidents of racial discrimination. Asylum seekers have experienced this all the more because they are forbidden to work, and are seen as beggars ("without money in Hong Kong, you're nothing," I'm often told). Some work anyway, but run the risk of two years in jail if they are caught. The only way that an African asylum seeker can legally remain in Hong Kong is to marry a Hongkonger, which a significant number have successfully done. The attitude towards asylum seekers in Hong Kong has been changing in recent years, particularly among younger Hongkongers, who used to spurn African asylum seekers but over the past few years have come to welcome them as evidence that Hong Kong remains an international city. However, with the passage of the National Security Law in 2020, as well as a tightening of restrictions on asylum seekers, Hong Kong may be turning away from being an international city to becoming more Chinese. Given this uncertainty, it is unclear the extent to which Africans can consider Hong Kong as home in the future.
Gordon Mathews
is a professor in anthropology at the Chinese University of Hong Kong, and is one of the authors of
The World in Guangzhou: Africans and Other Foreigners in South China's Global Marketplace
(2017).
︎︎︎Back to top
---
Date
29 Oct 2021 (Fri)
---
Time
9:00 a.m. (GMT-5 New York)
2:00 p.m. (GMT+1 Lagos)
9:00 p.m. (GMT+8 Beijing)
---
Venue
Join online via Zoom
---
Language
English
---
Share
︎
︎
︎