Mini-symposium
5th online mini-symposium CAAC2021 |
Africa Looking East: A Global History of Africa-China Engagement
To better situate Africa-China engagements today and into the future, a global focus that looks into the circulations of people, things, ideas, and ideology, in diverse geopolitical contexts, is needed. The Organising Committee of the 6th Chinese in Africa / Africans in China Research Network Conference invites you to join our 5th online mini-symposium titled 'Africa Looking East: A Global History of Africa-China Engagement' this May 28, 2021 (Friday).
Join
Jamie Monson
, from Michigan State University;
Shaonan Liu
, from Beijing Normal University;
Andrea Kifyasi
, from University of Basel;
Jodie Yuzhou Sun
, from Fudan University ; and
Junle Ma
, from the Shandong Academy of Social Sciences, for a multi-vocal conversation on African and Chinese historical encounters, experiences, and continuities.
This event is hosted by the
Chinese in Africa / Africans in China Research Network
Conference Organising Committee in collaboration with the Centre for Cultural Research and Development at the Department of Cultural Studies, Lingnan University, Hong Kong; and
the Institute for Emerging Markets at HKUST
.
Speakers

Shaonan Liu and Jamie Monson

Beijing Normal University and Michigan State University

Andrea Kifyasi

University of Basel

Jodie Yuzhou Sun

Fudan University
Junle Ma

Shandong Academy of Social Sciences
Moderator
Jamie Monson, Michigan State University
---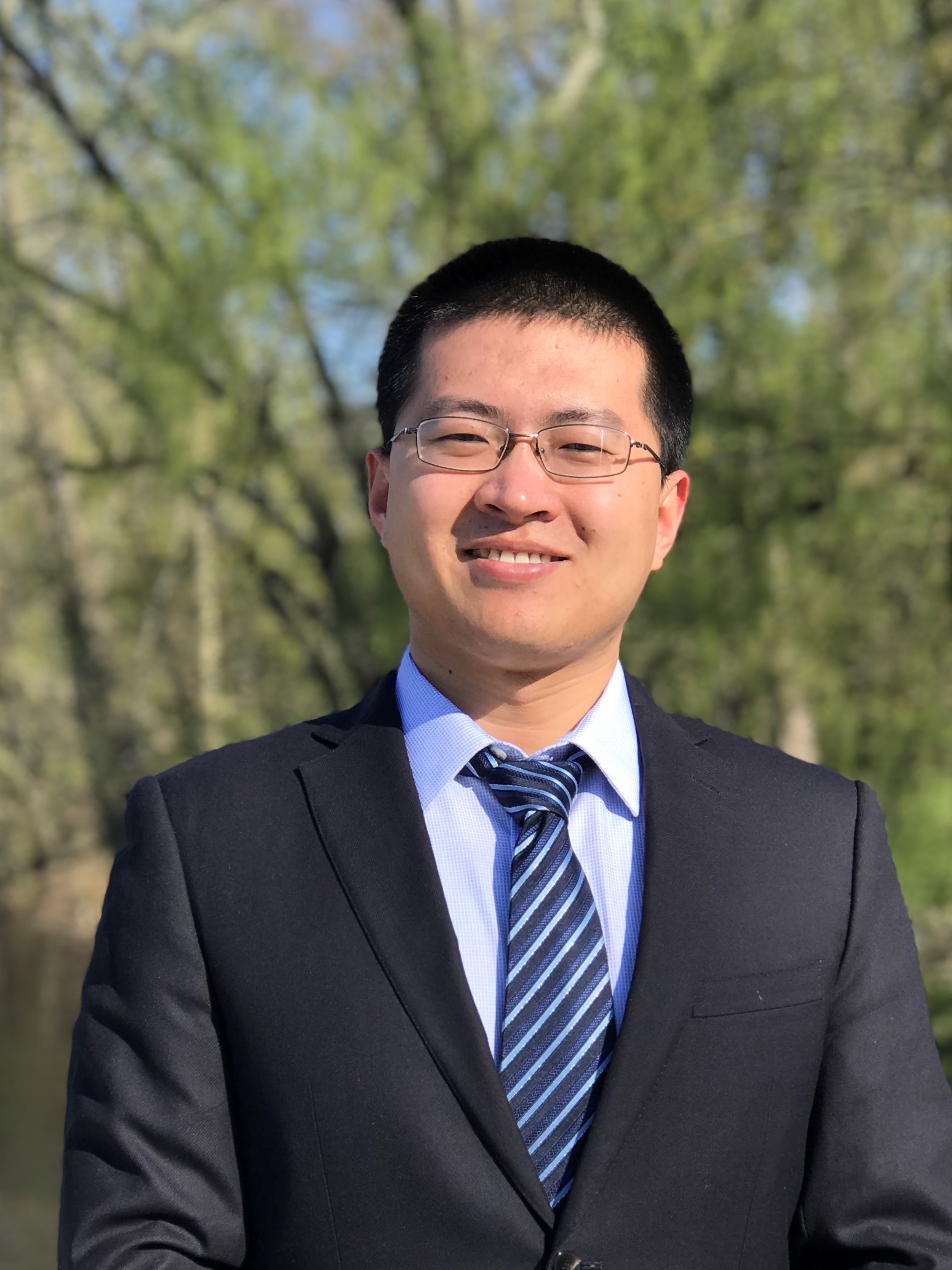 Shaonan LIU and Jamie MONSON
Africa Looking East: A Global History of Africa-China Engagement
In the last decade China has become Africa's leading trading partner as Africa's natural resources have been exported and manufactured goods are imported. China has also invested heavily in Africa's infrastructure, constructing railways, roads and ports that will facilitate the movement of goods and people both within Africa and abroad. China's expanding role in Africa in the 21st century has caused anxiety for other global powers, as the United States and European countries fear Chinese economic and political competition on the continent. Some have compared 21st century rivalry over Africa's resources to the nineteenth century European "Scramble for Africa," while competing East-West political ideologies have led to comparisons with the Cold War.
Observers are right to look to history for a deeper understanding of Africa's engagement with China. But these historical comparisons – whether to the nineteenth century "scramble" or to twentieth century East-West rivalries – make it seem like Africa was a passive, isolated and unchanging continent upon which other global actors repeatedly imposed their agendas. Nothing could be further from the truth. And current anxieties about globalization make us forget that the world – including Africa – has been globally interconnected for a very, very long time.
This paper will present research findings from our co-authored book project that places Africa and Africans at the center of global historical encounters. It traces the deep history of African and Chinese engagement within larger circulations of goods, people and ideas that go back at least as far as the 8th-9th centuries. We frame our inquiry with two critical guiding questions: first, how does our understanding of the world change when take a historical perspective on globalization? And second, how does this history create openings for new kinds of knowledge, by allowing new stories to be told, once we shift our gaze from "Africa and its Invaders" to "Africans Looking East?"
︎︎︎Back to top
Andrea KIFYASI
China's Role in Global Health: HIV/AIDS Traditional Chinese Medicine Research and Treatment in Tanzania from 1987 to 2014
The HIV/AIDS pandemic poses one of the greatest challenges to global health. Countries from the North and the South both worked tirelessly to get rid of the disease. However, roles played by countries of the Global South in fighting the disease have been less studied. Such context upheld the impression that countries of the South had little to offer to the global health. Local and joint initiatives made by African, Asian and Latin American countries were lowlily recognised, not only by scholars but also by traditional global health partners. Available research literature dwells on China's multilateral engagement in global health from the 2000s following its domestic health crisis, leaving bilateral medical projects it funded to the South, such as HIV/AIDS TCM research and treatment unattended. This paper pushes further discussion on the manner and the extent to which countries of the South engaged in the fight against pandemic diseases. The paper examines the history of the Chinese sponsored HIV/AIDS TCM research and treatment project in Tanzania from its inception in 1987 to its decline in 2014. It shows contexts which influenced its establishment, practice and perceptions by patients. The paper argues that Sino-Tanzania's HIV/AIDS TCM research and treatment contributed to global health. However,
modus operandi
of the project defeated its broader contribution. Data for this study were drawn from archival materials, oral testimonies, government reports, and other published research literature.
︎︎︎Back to top
Jodie Yuzhou SUN
Transnational Networks of Africans and Chinese: Global South Imaginaries, Decolonisation and the Cold War
This paper introduces Sun's postdoc project which explores the exchanges of people and ideas between decolonising African countries and the People's Republic of China during the Cold War. Following the end of the Second World War, the African continent experienced a growing 'wind of change' that called for an end to the global colonial order; the United States and the Soviet Union replaced European empires to become the new superpowers. China, although led by Mao Zedong and his Communist Party, claimed to be a leader of the 'Third World'. This research will examine a range of Africans' experiences including but not limited to politicians of initiating, deepening or negotiating relations with China at the time of global ideological contest. Through a close reading of national archives, English and Chinese newspapers, left-wing political pamphlets, and in-depth interviews, it will illustrate how transnational networks infused with a real and imagined shared colonial past, competing ideologies, and the developmental state contributed to and shaped the distinctive trajectories of China-Africa relations.
A comprehensive investigation into the history of African decolonisation and the Cold War through the lens of China-Africa social networks is of both historiographical importance and great contemporary significance. Postcolonial African states, societies, ideas and practices need to be understood within what Jeremi Suri described as the 'historical intersections' of an on-going decolonisation, global waves of social mobilisation, and Cold War realpolitik. This study will also contribute to the emerging but uneven literature on the social history of Africa's Cold War. The question of how the 'global' is revealed and remade through the 'local' is as crucial as that of how global forces shape local experiences. Bringing in China's 'alternativeness' in engaging with African actors, this project will challenge the conventional understanding of the divisions of East and West, North and South in the context of the decolonising Cold War.
︎︎︎Back to top
Junle MA
The Operating Logic of Chinese Capital in Africa from Historical Perspective: A case study of sisal industry in Tanzania

The discourse and practice of Chinese capital in Africa has become a hot topic in the academic community, but current scholarship has tended to be one-sided and to ignore history. By comparing a western company, a local company and a Chinese company in the Tanzania sisal industry, this paper argues that there are commonalities among all three cases, when these are framed in the context of Tanzania's international status, political and economic structures, and the history of sisal industry development. Specifically, the three cases all show the importance of the relationship between the state and enterprise investment; cheap land and labor as a primary source of capital accumulation; and chronic labor shortage in analyzing the sisal industry in Tanzania.
At the same time, these three sisal enterprises show differences in concrete implementation. Western capital by virtue of its first-mover advantage is good at making political investments, shaping and dominating the global value chain, and setting the rules. Local capital relies on its local advantages and has the ability to influence policy making but is still dependent upon western capital due to its weakness. Chinese capital, on the basis of localized operations, has a culture of self-reliance and bearing hardships, and has focused on productivity improvement based on technology input. The most important finding of the study is that Chinese capital has broken the western capital monopoly in the world sisal trade and provides a new development solution for the Tanzania sisal industry.
︎︎︎Back to top
---
Date
28 May 2021 (Fri)
---
Time
9:00am (GMT-5 New York)
2:00pm (GMT+1 Lagos)
9:00pm (GMT+8 Beijing)
---
Venue
Join online via Zoom
---
Language
English
---
Share
︎
︎